IAB says UK mobile advertising market worth £28.6M in 2008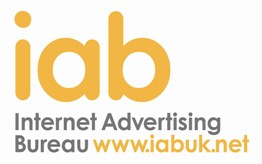 The UK's first mobile advertising expenditure study shows the UK market was worth £28.6 million in 2008 according to the IAB.
IAB and PwC research reveals mobile ad spend higher than market expectations and doubled in size year on year.  According to the press release below…
Expenditure on mobile advertising in the UK exceeded market expectation in 2008 to reach a total of £28.6 million, according to a study by the Internet Advertising Bureau (IAB) – the trade body for digital marketing – and PricewaterhouseCoopers (PwC). 
As mobile advertising becomes increasingly important for operators and advertisers, the study – a UK first – shows that mobile adspend bucked all market trends, doubling in size on a like for like basis in 2008, increasing by 99.2% year on year.  Investment in mobile advertising grew at a faster rate than predicted as more UK brands invested in the medium due to its exceptional targeting, immediacy and return on investment.
Mobile advertising formats
Mobile display advertising – which includes banners, text links, tenancies pre/post roll and in-game – accounted for £14.2 million in 2008, 49.8% of all mobile advertising spend. 
Paid-for search advertising on mobile internet was estimated to account for £14.4 million, 50.2% of all mobile advertising spend.
This survey represents solely mobile media spend, and therefore does not include mobile marketing expenditure such as SMS or MMS production and delivery costs.  This ensures the figures are comparable with all other media.
These first mobile figures correlate strongly with the early days of online advertising.  When the IAB and PwC study was first released ten years ago, in 1998 the internet advertising market was worth £19.4 million.  In 2008 online advertising rose to £3.35 billion, accounting for 19.2% of all advertising spend. 
The IAB officially widened its remit to include mobile internet advertising in July 2008, when the five main UK networks – 3, O2, Orange, T-Mobile and Vodafone – became members.  Since then it has invested heavily in educating the market about the potential of mobile media, through a programme of events and research initiatives. 
In the coming weeks the IAB will launch a 'How To' guide on briefing, planning and executing campaigns for marketers and is currently conducting research into the effectiveness of mobile advertising, with the results due in early June.  More information can be found at www.iabuk.net/mobileadvertising.
Jon Mew, head of mobile at the Internet Advertising Bureau, said: "This study is a UK first and means the IAB can accurately prove and track how much marketers are spending on mobile. The sector is in its infancy but is considerably bigger than the market was expecting.  Thanks to these landmark figures we know the real value of the mobile advertising industry, and will now be able to chart the medium's growth with confidence."
Guy Phillipson, chief executive of the IAB, said: "Over the past 12 months the marketplace has been buzzing with anticipation about this exciting new channel.  Now is the perfect time for brands to dip their toes in the water, to see for themselves how effective and complementary mobile advertising can be. The IAB is dedicating considerable resource to educating marketers and agencies so they can optimise their campaigns as mobile becomes an essential part of all communications plans."
Eva Berg-Winters, PricewaterhouseCoopers LLP, said: "Mobile advertising has shown impressive, steady growth throughout 2008 in an overall declining advertising market. The mobile phone has become our constant companion and its ability to meet consumers' growing demands for accessing entertainment and information on the move has attracted advertisers. The way has been paved by online advertising, which combined with the rapid uptake in mobile internet usage, will ensure it becomes a very powerful advertising medium over the next few years."
Key drivers for growth:
A bigger audience than ever: Mobile internet usage grows in 2008 from 8.6m in Dec 2007 to over 11m in Dec 2008, and people on unlimited data plans (unlimited access to the mobile internet as part of their contract) has grown by a massive 109% in 2008
Mobile offers a great user experience: Advertising on mobile phones has generated a positive response from consumers – they like this form of advertising. According to the Orange Exposure 2 study, 70% of mobile media users find innovative ad formats actively appealing.  Operators and site owners have been careful not to annoy consumers with interruptive formats, in order to build trust in their services and help mobile adspend to grow.
Social networking driving growth of mobile internet usage:  People using social networks on their mobile phone grew by 180% in 2008.  According to recent research from the IAB, 44% of 16-24's have checked their social network profile via their mobile phone.
Better, smarter handsets: The 3G iPhone launched and has transformed usage. iPhone users for example are around 7 times more likely than average to browse on their phones daily for news and info. It is not the only phone to do this, with penetration of 3G handsets overall increased in total by 36% in 2008.
Growth in mobile departments:  More and more media agencies in the UK are appointing dedicated heads of mobile, charged with working full time on the medium to educate teams and promote the channel.
The industry is working together to move things forward: The IAB is working with operators and the key mobile advertising players to educate the market place. As knowledge grows it is becoming much easier to plan and buy successful mobile advertising campaigns.
For more information, contact:
Amy Kean, senior PR and marketing manager, IAB, amy@iabuk.net, +44 773 937 2042
Jon Mew, head of mobile, IAB, jon@iabuk.net
London Calling comment: Interesting numbers here and also what is included in the study and what is not.  Industry figures I speak to in the UK put the number at more like £10M for 2008 so there must be a different accounting treatment here.  In Australia during my visit the consensus was that their industry was worth about $6-8M (£3-4M) in 2008.
What is key though is we now have a "number" that we can track each year (or quarter) to see if we're going up or down.  Great initiative from the IAB and I also look forward to becoming involved in their "how to" initiative.