The ALDI effect and how it will benefit mobile advertising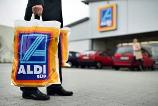 Much has been written in UK newspapers about the "Aldi effect" – as consumers tighten their belts due to the global credit crunch and tougher domestic conditions in the UK and switch to lower cost retailers to save money.
Traditional retailers such as Tesco are acutely aware of this phenomenon and are plotting to counter the Aldi effect as consumers defect to their cheaper German rival.
So what is the Aldi effect, and why am I writing about it on a mobile advertising blog? …. well read on!
For those who have never come across Aldi, they are a low cost retailer where their "strictly no frills" approach is evident for instance in that Aldi stores do not decorate aisles, or even fill shelves.  Pallets of the products on offer are parked alongside the aisles, and customers simply pick up products from the pallets, dropped there direct from the warehouse.
While I cannot claim to have ever shopped at an Aldi, apparently they are very efficient at managing suppliers – for example you can only buy the Aldi "home brand" of anything, and barcodes are printed in the same place on all packaging to speed up scanning at the checkout. 
The so-called Aldi effect is that consumers, worrying about servicing the cost of their mortgage are spurning the pretty shelves and in-store promotions, and instead opting for the cheaper prices (and corresponding lack of customer service) by shopping at an Aldi store.
A number of stories have appeared in the mainstream press, all quoting "the Aldi effect" as the catalyst.  A quick search of "aldi effect" on the Financial Times website uncovers stories about hotels, pubs and discount retailers with high frequency meaning that this is a real issue that warrants further review.
It was after reading an article in Financial Times recently about how Domino's pizza was benefiting from this effect as consumers traded down, that I thought more about how this dynamic may actually benefit the whole mobile advertising proposition – and started writing this post.
Quoting from Tomi Ahonen's thought piece on Mobile Advertising that he sent me recently:
Young people like mobile ads. The mobile phone is the communication and media device of choice for the youth.
They also are quite familiar with ads on the device. A survey of UK youth by Q Research in 2007 found that if asked whether they would like ads on their phones, only 32% said yes. But in the same survey, if the youth were offered targeted ads, that acceptance level jumped to 71%.
Furthermore, if given coupons and discounts the preference climbed to 76%, and if mobile advertising would allow top-ups of prepaid accounts, 82% would say yes.
So while this survey was aimed at Youth, one can extrapolate this and imagine how it might play out with cash strapped consumers that are downgrading their shopping experience and are now very price sensitive across all market segments. 
Mobile operators are already reporting difficult trading conditions as the credit crunch continues, and I know they are looking for new revenue streams to extract higher, or at least maintain their average revenue per user (ARPU) figures, by which many operator share prices are measured.
Recently I have also seen high street operator stores starting to slash their pay monthly prices in a bid to attract users to a contract with the operator.
Mobile advertising is perfectly suited to allow the mobile operators to provide a benefit (eg cheaper calls) as well as instil loyalty (switch pre-paid users to short term contracts) by providing targeted, and relevant mobile advertising to consumers.  If the end user receives a benefit (eg top up credit / free content etc) in exchange for viewing an advertisement that is targeted and relevant, then everyone wins. 
The operator can therefore provide an ad funded benefit – paid for by the advertiser, and they also gain an extra revenue stream.  In turn, if the mechanics of the ad delivery are right (and this is the part everyone is scrambling to crack), then the consumer will like what they see and agree to keep receiving ads, and the mobile advertiser gains a permission to use this as a direct marketing channel.
As many people (Tomi and myself included) have written, to get mobile advertising right, you need to be not just permission based, but also highly targeted in the delivering of advertising via the mobile channel.  In addition, you need to make the ads fun.  This is quite a challenge on a mobile.
Many of my peers are hard at work trying to work out the magic formula that allows mobile advertising to thrive by providing the consumer with something relevant while at the same time providing a new marketing channel for brands.
Many moons ago when I was doing my MBA, much was made of 1-1 marketing – using email as the communications channel.  Hands up how many people actually receive targeted advertising via email today? I thought so.
As everyone has been saying for a few years now, the mobile channel provides an advertiser with a fantastic opportunity to deliver the right content, to the right person, at the right time – but it is tricky to strike this balance.
The mobile phone is one of the most personal devices we own.  When we leave the house, we probably take with us our keys, our wallet/purse/handbag …. and our mobile.  As I type here in a Starbucks in London (while my 2 year old daughter is asleep at home with her Mum and am on "blogging time"), the lady next to me has raced in here to charge her blackberry via a power socket – clearly concerned that she might be out of touch with her friends at the nearby Notting Hill Carnival.
Because we carry our mobile with us all the time, and it is a unique tool, and my mobile number is personal to just me (how often do you "loan" your mobile to someone else?), it provides that direct method of communication to a particular consumer – each with their own tastes and preferences.
In effect – I have my own "personal barcode". My mobile number uniquely identifies me – if I allow it to be used in this way.  I have no problem if it is used with my permission, AND I receive a tangible and relevant benefit for "giving away" something about myself.
Now that most handsets can access the internet with ease, and in the UK mobile broadband is becoming flat rate, it gives us as advertisers a very personal channel to consider in the marketing mix.
However – it is so personal, that if we get it wrong, we will upset the end user – and destroy this unique channel for others.
In summary, consumers are tightening their belts.  They are on the lookout for discounted offers to stretch their weekly wage further, but are probably not ready yet to wipe out their mobile spending – the mobile utility has become such a part of modern life.
Now might be the right time to tempt consumers to accept mobile advertising in return for a tangible benefit.  If we as mobile advertisers can get the profiling right (let's try asking the consumer what offers/ads they'd like to receive as a start – they might just tell us!) and the relevance spot on, and as Tomi Ahonen argues, if we also make the advertising fun and enjoyable, then we might just hit that sweet spot we've all been chasing.
When the economy makes a comeback, and those temporary Aldi shoppers head back to Waitrose, M&S and Sainsbury's, if they have enjoyed a real benefit from their mobile advertising experience – they might just want to keep receiving these targeted, fun and relevant ads.
Let's hope in the near future that the awards from the Cannes Lions International Advertising Festival held each year start to highlight the creativity and brilliance of mobile advertising.  For the moment however, banners and text ads won't win many awards.
Full screen ads are probably going to be the next frontier for mobile advertising – as they give the Creative Director a new palette to play with and use today's larger, colour mobile screens to full effect.
I can't wait to see a mobile advertisement that I've asked to see – and that makes me smile.