World's Biggest Coffee Morning donate via text campaign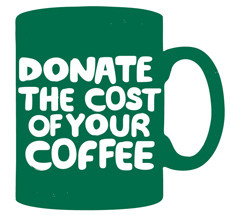 TigerSpike and MX Telecom were behind the Macmillan's World's Biggest Coffee Morning with a new charity SMS Short Code range – meaning that UK mobile operators are now coming to the party to allow more of the premium SMS revenue to flow to charities, making charity SMS donations a more attractive proposition.
LONDON, United Kingdom – 25 September 2009 MX Telecom, the UK's leading mobile aggregator are delighted to provide Macmillan Cancer Support with the first Short Code in the newly commissioned charity range.
TigerSpike, the world's first personal media company, have designed, created and delivered the text, mobile and web campaign.
Thanks to an agreement by the network operators, specific charity codes now allow even more of the donated amount to go to good causes.
As part of Macmillan's World's Biggest Coffee Morning that took place across the UK on September 25th, both those attending and those unable to make it along were able to donate the cost of their coffee by texting the word 'Cuppa' to 70123.
VAT agreement means more for charity

The 70123 code is the first to qualify under the framework agreed by the Mobile Data Association and UK network operators that ensures no VAT is deducted from donations.  This means an extra 15 per cent of the amount donated is passed on to the charity.
"We're delighted to be able to use mobile to give even more people the chance to support people living with cancer," said Joanna Dew, Macmillan National Events Marketing Manager. "Receiving the additional VAT amount can make a real difference in encouraging people to donate via SMS."
Mobile increasingly important to charity sector

The use of mobiles to donate has already been a hit in high-profile charity events such as Comic Relief.  "It's great to be able to bring a mobile element to an established and successful fundraising event," said Nic Newman of Tigerspike.  "Innovative use of personal media which includes mobile is playing an increasing role across the charitable sector.  Working alongside MX Telecom and the networks to enable increased donations by SMS can only help this trend".
TigerSpike were commissioned by Macmillan Cancer Support to provide the strategy behind the campaign delivery in order to maximise the donations received via the mobile channel.
It is not too late to make a donation! In the UK, simply text the word CUPPA to 70123 to donate £3 until 30 October 2009.
About Macmillan Cancer Support and the World's Biggest Coffee Morning
Macmillan Cancer Support improves the lives of people affected by cancer, providing practical, medical, emotional and financial support.  Working alongside people affected by cancer, Macmillan works to improve cancer care. One in three of us will get cancer. Two million of us are living with it. If you are affected by cancer Macmillan can help.
The World's Biggest Coffee Morning is in its 19th year – last year 45,000 people held coffee mornings, collectively raising £7m for Macmillan Cancer Support
This year, the World's Biggest Coffee Morning was held on Friday, 25 September 2009.
For more information about the World's Biggest Coffee Morning, or Macmillan Cancer Support, please visit www.macmillan.org.uk
TigerSpike is the world's first personal media company with a specialization in mobile. With offices in Asia, Europe and North America, our global experience combined with research and development from our Innovation lab keeps us and our clients ahead.
With a dedication to being "Creative" and "Cutting Edge" our work has resulted in numerous awards; most notably
Best Mobile Marketing (D&AD Awards 2009)
Best Cross-Platform Integration, and Best Direct Response & Lead Generation (IAB Awards 2009)
3rd fastest growing technology company in Australia, and 54th fastest in Asia (Deloitte's Fast 50, 2008),
MX Telecom is the leading global aggregator providing the connectivity and infrastructure, and facilitating payment and digital content delivery, to enable businesses to take advantage of mobile technology.
Founded in 2000, MX Telecom helps hundreds of companies to implement mobile services around the World; including national broadcasters, government agencies, major brands and entrepreneurial ventures.
I couldn't help but notice that the actual amounts donated to Macmillan differ between operators – £2.80 from 3, £2.70 from Vodafone, £2.65 from O2, £2.47 from T-Mobile and £2.19 from Virgin.  Let's hope that all operators get behind this initiative and that it is the £2.80 level for a £3 text that goes to the charity in the future.  I can understand a 20p admin charge, but not 81p.